Key Benefits
5/8" sound damped gypsum panel with radio frequency (RF) shielding, a key component in our RF System

SCIF application approved – RF shielding tested in accordance with IEEE-STD-299

Same benefits as QR530 plus RF shielding providing a single product application for RF shielding, sound control, fire resistance, and impact resistance

Fully grounded metal to metal connected room without requiring metal or foil underlayment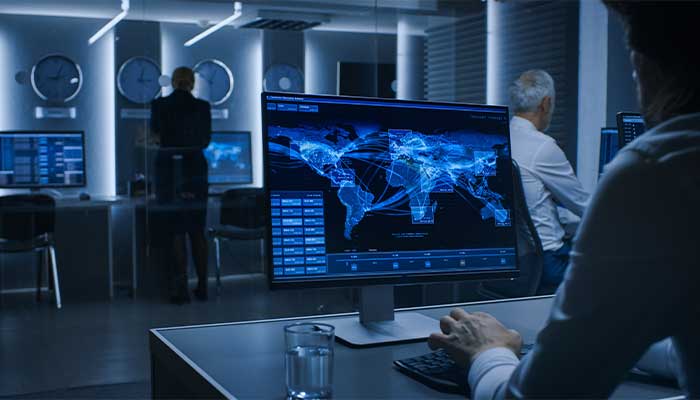 Product Description
:
sound control with radio frequency shielding
QuietRock 530RF is a high-performance sound damping gypsum panel that is typically used in the construction of high security environments such as SCIF rooms, government offices, and data centers where radio frequency disturbances can impact security, data, and equipment. Use of the complete QuietRF® System is required to achieve the RF shielding: QuietRock 530RF, QuietSeam RF and RF Tape.
QuietRock 530RF is UL Certified for use on several fire-resistance rated assemblies, provides resistance to impact in high traffic areas, and can provide added shear resistance. The panels install and finish like other paper– faced gypsum board but require a saw to cut.
Additional Resources
Product Dimensions
| TYPE | UL CORE | THICKNESS | WIDTH | LENGTH | EDGE | WEIGHT |
| --- | --- | --- | --- | --- | --- | --- |
| QuietRock® 530RF | QR-530 | 5/8" | 48" | 8', 9', 10' | Tapered | 2.9 lbs/ft2 |
Technical Data
Composition

Core: A sheet of steel laminated between two gypsum panels with a proprietary viscoelastic polymer glue. The gypsum panels are manufactured with naturally occurring gypsum and non-toxic (proprietary) additives.





Paper: 100% recycled paper on front, back and long edges

Manufactured

ASTM C1396

Installation

QuietRF® Installation Instructions




GA-216 Application and Finishing of Panel Products




GA-214 Recommended Levels of Board Finish




ASTM C840 Standard Specification for Application and Finishing of Gypsum Board

Shear-rated

ASTM E72




up to 823 lb/ft average ultimate shear load

Impact Resistance

ASTM C1629




Soft Body: Level 3




Hard Body: Level 3

Surface Burn

ASTM E84




Class A




Flame Spread 10




Smoke Developed 20

Combustibility

ASTM E136




Non-Combustible Gypsum Core

Fire Resistance and Sound Control




Underwriters Laboratories - UL Product iQ® CKNX R7094 for the latest UL Design Numbers
Product Documents
Technical
Literature
Wallboard Guidelines
Sustainability